Berluti - the iconic Parisian fashion house found in 1895 under the LVMH group - has recently celebrated the grand opening of its first boutique in Vietnam highlighting the art of Patina, officially distributed by S&S Group at 57 Ly Thai To, Hoan Kiem, Hanoi.
The art of Patina is a savoir-faire icon of Berluti. In the 1980s, Olga Berluti perfected the patina on leather, a minor revolution in the men's footwear world, where black and brown reigned supreme. Berluti patinas are created through specific techniques, including the application of creams and natural pigments to give the shoes colour of varying sheerness and depth, resembling a patina born of time and wear. Legend has it that it was by noting the moon's influence on the depigmentation of leather that Olga invented this symphony of colour and contrast, transparency and intensity, that gives each Berluti shoe its signature.
At the grand opening event, Berluti Vietnam is glad to welcome the special presence of Hom Nguyen - a self-taught Vietnamese-French artist, who was received the Knight of the National Order of Merit award by the French President and used to be a Patina artisan. He is an inspirational role model for young people who are passionate about art and dare to follow their dreams, as Hom Nguyen himself created his own unique artistic journey.
This is also an occasion for Hom Nguyen to return home and officially reunite with art lovers in motherland. "It is my great pleasure to be with Berluti Vietnam at their grand opening and thank you S&S Group for making this happened. I am very appreciated the moment that I met Olga Berluti, who enlighted my passion for art and encouraged me to follow my dream. I would like to say a big thank you to Olga, to the art of Patina, and feel delighted that Berluti is now in Vietnam!" – says Hom Nguyen.
During the event, Hom Nguyen also had a live performance to complete a special painting he created exclusively for Berluti and only available at Berluti Hanoi. The unique painting is an expression of the artist's gratitude toward the art of Patina for seeding his passion for art and accompanying him through his difficult time.
Via this special event, Berluti Vietnam and S&S Group wish to express our great honour to a century heritage of craftmanship, to bring the art of Patina closer to the public, and above all, to encourages all individuals to overcome the circumstances and keep thriving to pursue their own dreams.
BERLUTI VIETNAM
57 Ly Thai To, Hoan Kiem, Hanoi
Hotline: +84 909 57 1895\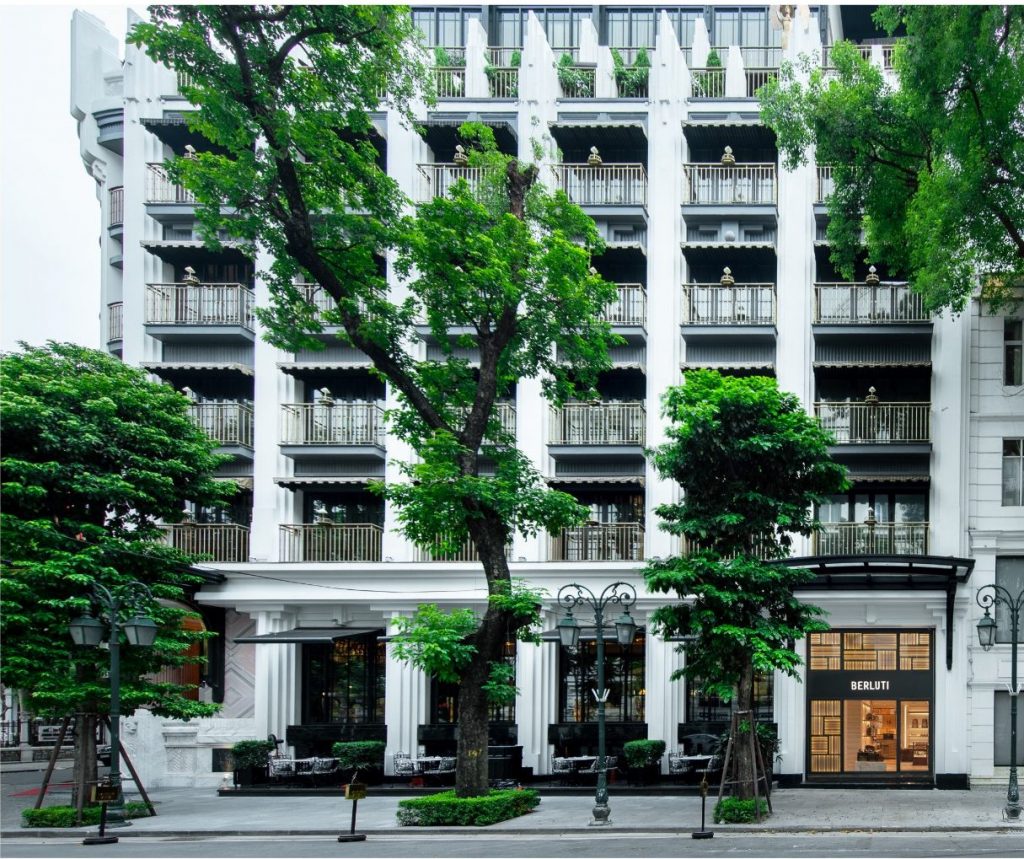 About Berluti
Berluti was established in Paris in 1895 and has been built by four generations of shoemakers. In 2005 fine leather goods were introduced and, in 2011, a complete clothing collection. A unique bespoke service from head to toe is now available through Berluti's workshops in rue Marbeuf and rue de Sèvres. Berluti now has over 60 stores worldwide.
About S&S Group
S&S Group is a wholly-owned group of companies, operating in the (ultra) Luxury, Automotive, Arts and Fashion industries. The group is the exclusive importer, distributor and representative of numerous prestigious luxury brands in Vietnam and a pioneer of authentic, unique experiences and lifestyle choices for affluent customers in the luxury and premium segment. Since 2013, S&S has been operating watches and jewellery multi-brand boutiques (S&S Knightsbridge) and mono-brand franchises in Vietnam.